Experience an unprecedented level of realism. Paradigm's flagship PERSONA® line is a showcase of vanguard materials and their most advanced technologies, all entirely designed, engineered, and completely Crafted in Canada. Persona celebrates the technological abilities of Paradigm engineering, untamed. Its exceptional craftsmanship and meticulous attention to detail makes a bold, beautiful statement. No other speaker in this class can match the performance innovation of Persona.
MUSICAL TRANSPARENCY, PERSONIFIED.
Have you heard? You have, if you've listened to the new Paradigm Persona®. You've heard everything you were meant to hear, pure and unadulterated, utterly untouched by coloration, undertone or the usual speaker-generated chromaticity.
Because the luxurious new Paradigm Persona is engineered to "take on the persona" of your audio performance, virtually disappearing behind an unprecedented level of realism and transparency.
Can luxury also be a good value?
Paradigm think you will agree that the answer is, unequivocally, yes. Persona is a showcase of vanguard materials and our most advanced audio technologies at a truly unexpected price point.
Whether you're passionate about classic two-channel stereo, or multichannel home theatre, you will find that Persona's audio performance is not limited by your media, only by your imagination.
THE UNPRECEDENTED PERSONA
Since 1982, Paradigm Electronics has been building innovative loudspeakers that deliver superior performance and value.
The new Persona® Series, from the astounding 9H hybrid tower to the compact Persona B bookshelf and startling Persona SUB, is the crowning achievement of Paradigm's design and engineering history.
Truextent® Pure Beryllium tweeters and midrange drivers with patented PPA™ lenses. Ultrahigh- excursion X-PAL™ anodized aluminium woofer cones. Patented overmolded ART™ surrounds. Cutting-edge handcrafted crossovers of finely calibrated, custom components.
Breathtaking enclosure designs with elegant furniture finishes. Persona reveals audio uncoloured, elemental, and immediate.
An obvious luxury, indeed. And also a classic of Paradigm performance and value.
99.9% Pure Beryllium
One of the keys to Persona's luxury and value is Paradigm's use of Beryllium. Beryllium is the absolute best diaphragm material, and Persona features Truextent® Pure Beryllium foil, specially formulated to be exponentially stiffer and significantly lighter than other premium diaphragm materials. It delivers superior transient response, virtually transparent performance, and vanishingly low audible coloration. Also, it's a material usually found only in much more expensive speakers. Luxurious? Yes. But also a surprising performance value in Persona.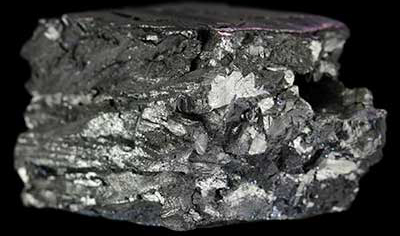 Beryllium: Welcome to the cult of high performance
Beryllium is a rare chemical element (Be) with low mass, high tensile strength and high thermal stability. It is incredibly rigid and lightweight; everything an audio engineer desires in a speaker cone.
In fact, Beryllium has been used in the audio industry since the 1970s. But because of its use in only the finest (and most expensive) audio equipment, it has retained a certain "cult" status.
Precise control of the Truextent manufacturing process produces pure Beryllium foil with a highly uniform grain structure; this is many times stiffer, yet far less dense, than more common cone materials. In industry testing, Paradigm's Beryllium cone material exhibits substantial improvements in durability, speed, and reduced interference. It can add more than an octave of distortion-free output.
In the Paradigm's Persona, tandem matched Beryllium drivers reveal the full range of high performance. Persona is the only loudspeaker in its class to utilise Beryllium material for both midrange and tweeter drivers.
Every model in the Persona Series features dual Truextent Beryllium driver systems, and each model achieves a truly unexpected level of high-resolution detail, depth and dynamics thanks in part to rare, extraordinary Beryllium.
CRAFTED IN CANADA – FOR A LIFETIME OF PERFORMANCE
Completely designed, engineered, and Crafted in Canada, Persona celebrates the technological abilities of Paradigm engineering, untamed. Its exceptional craftsmanship (and meticulous attention to detail) makes a bold, beautiful statement. And it features performance innovations that no other speaker in this class can match.
Compact high-temp voice coils power big impact from high-excursion drivers with overmolded ART™ surrounds (US Patents D654,479S and 8,340,340B2). This achieves greater excursion for a 3db gain in output and a 50% reduction in distortion, when compared to drivers using standard surrounds. Handcrafted crossovers, with colossal new components, control blending and eliminate anomalies. Gracefully curved and elegantly finished enclosures are custom-pressed from 7-layers of HDF and viscoelastic adhesive that is cured with radio-frequency (RF) energy. Each cabinet conceals an intricate internal bracing system that dampens vibrations and isolates resonances to eliminate coloration.
To achieve this level of pure performance, Paradigm took complete control over processes, materials, construction and finish, all in our own state-of-the-art manufacturing facility. The result is a loudspeaker that defies convention, and truly changes the paradigm.
Paradigm's patented Perforated Phase Aligning (PPA™) (US Patent 10,003,896) goes beyond traditional phase plug designs by blocking more sound-degrading, out-of-phase frequencies all the while protecting the delicate Beryllium drivers.
| | |
| --- | --- |
| DESIGN | 4-driver, 3 way floorstanding bass reflex |
| CROSSOVER | 3rd order electro-acoustic at 2.4 kHz(tweeter/mid), 3rd order @ 450 Hz |
| FREQUENCY RESPONSE ON-AXIS | +/- 2dB from 48Hz – 45kHz |
| HIGH FREQUENCY DRIVER | 1″ (25mm) Truextent® Beryllium dome, ferro-fluid damped / cooled, Perforated Phase-Aligning (PPA™) Tweeter Lens, Finite Element Analysis (FEA) optimized pole piece assembly |
| MIDRANGE FREQUENCY DRIVER | 7″ (178mm) Truextent® Beryllium driver with Inverse Differential Drive Neodymium motor, Perforated Phase-Aligning (PPA™) Lens, SHOCK-MOUNT™ Isolation Mounting System, 1.5″ high-temp voice coil |
| LOW FREQUENCY EXTENSION | 24Hz |
| LOW FREQUENCY DRIVER | Two 7″ (178 mm) high-excursion X-PAL™ drivers, overmolded Active Ridge Technology (ART™) surrounds, SHOCK-MOUNT™ Isolation Mounting System, 1.5″ high-temp tandem voice coil |
| SENSITIVITY ROOM / ANECHOIC | 92 dB / 89 dB |
| FREQUENCY RESPONSE 30° OFF-AXIS | +/- 2dB from 48Hz – 20kHz |
| SUITABLE AMPLIFIER POWER RANGE | 15 – 400 watts |
| MAXIMUM INPUT POWER | 200 Watts |
| IMPEDANCE | Compatible with 8 ohms |
| DIMENSIONS HXWXD | 44.125″ × 9.5″ × 16.875″ (112.6cm × 24.1cm × 42.7cm) |
| WEIGHT | 75 lbs. (34 kg) |
| FINISHES | High Gloss: Vanta Black, Harmony White Metallic Gloss: Aria Blue, Sonic Silver |